BDC AUTOMOTIVE CALL CENTER
CUSTOMIZED SOLUTIONS

FOR YOUR SERVICE AND SALES NEEDS
A call center dedicated to the automobile industry that delivers quick and effective solutions
Our BDC automotive call center is driven by passion and dedicated to the automotive business. With FMT, there is no outsourcing, all agents are FMT's employees and trained for the automotive terminology and understand why they're calling a customer. Our goal is to give your customers a great experience with professional calls.

Our team can quickly deliver campaigns at the time that suits you best. We can support you in building your project and deliver an all-inclusive service.
Data extraction from any DMS
Personalized call scripts
Appointment booking and confirmation
Appointment management platform, GO
Call details and appointments inputted in your CRM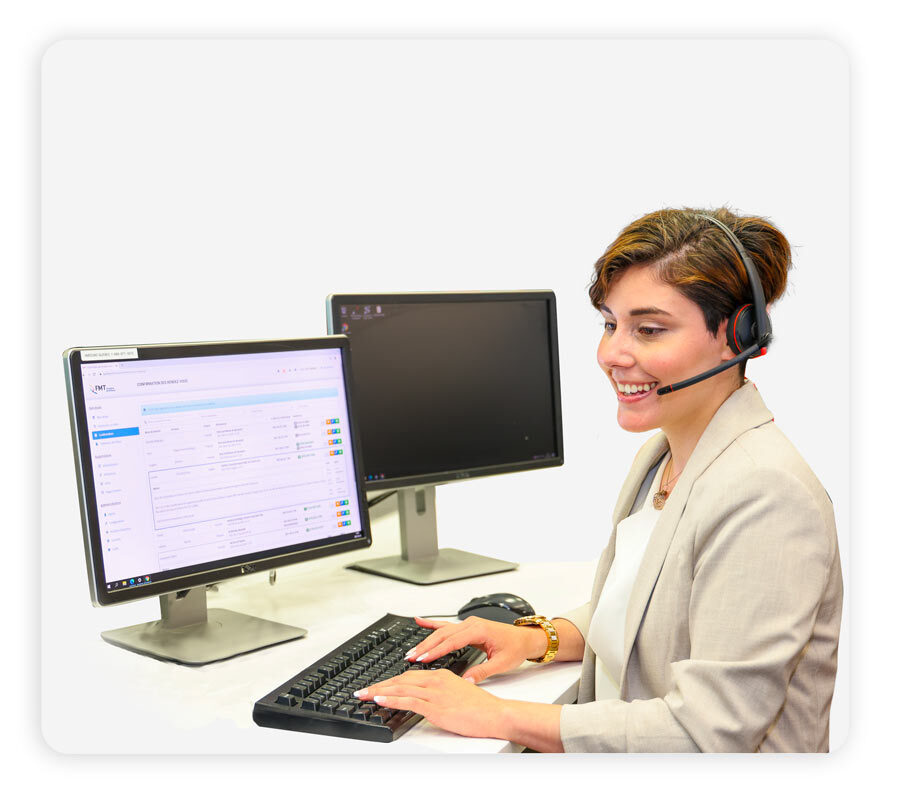 Some services to inspire you
Solicit your customers who have a model you are looking for. Invite them to have their vehicle valued and receive a buyback offer.
Call campaign for new vehicle launched addressed to specific individuals. Add an email invite and reduce your campaign cost.
Targeted manufacturer's lists
Contact your customers selected by your manufacturer quickly and efficiently.
Find out why your prospects left your showroom empty handed and get them back in your dealership
With our tire campaigns, enjoy a more efficient way to plan your time, internal resources and schedule.

Get all of your recall campaigns handled at once and fill your shop during the slow period of the year.